Bachelor Clayton Recap: Finding His Person
Bachelor Clayton Recap | Episode 1
It has taken me multiple hours to write this recap, thanks to the COVID virus currently partying it up in my immune system. I've been writing about this silly show for nearly twenty years, and the idea of missing an inaugural post of a brand new season just wouldn't do.
Insisting I quarantine from my roommate Lara, I watched the glory of Clayton's season unfold on an iPad in my germ-infested room upstairs. I knew absolutely nothing leading up to that moment. Traditionally, Some Guy in Austin and I record a podcast detailing our top-tier picks of the season. Unfortunately, the aches in my bones and my eyelids' insistence on remaining droopy eighty percent of the day hindered me from adequately preparing for the great event. Instead of spending the week learning names and stalking Instagram accounts, I developed genuine feelings for my trusty bottle of NyQuil and a love/hate relationship with the act of swallowing.
In other words, I went into the episode blind with only a few gems of information regarding our beefcake bachelor based solely on the collective eight minutes of air time he received during Michelle's season.
It's a good thing ABC was prepared with an intro package because now I know that he loves his mother, he played football, and he likes to remind us all that he's from the midwest. Clayton is also ready to find love. This is confirmed by a trip down Memory Lane where we all witness his breakdown over handwritten letters from elementary-aged children, assuring our boy that he will make a fine father one day.
Do you know who's going to help Clayton find love? Uncle Jesse, that's who. No, he's not Clayton's literal uncle, although I'd like to see a DNA test to disprove that theory. Jesse Palmer is a former bachelor and current Rooms To Go salesman. He also commentates on college football. And now he can add Bachelor Host to his resume repertoire.
Jesse Palmer is so 2005. But if the return of mom jeans has taught us anything, it's that what goes around, comes around. Hopefully, he will be embraced with the same enthusiasm that my niece has for my old hair scrunchies.
Before we get into the specifics of icebreakers and outfits, a few things to note. First, we are back in the mansion, and it is a good thing. Showrunners no longer feel the need to keep the fact that they film into the wee hours of the morning a secret. The rose ceremony was straight-up daylight, complete with sun rays beaming through the windows! It's truly the best way to capture the dark circles under all the ladies' eyes.
Additionally, only one girl on the roster called Clayton by his actual name. (I hear you, Elizabeth, and salute your hard "t.") The rest pronounce our bachelor's name as "Clay-en." I want to bless all their hearts, but that will take too long.
It's also essential that I point out that "my person" is the new "amazing journey." Although the show will be traveling to places that require a passport this season, no one cares about the journey. It's all about the person. And following one's heart.
So grab your favorite beverage or cough suppressant, get comfy, and feast your eyes on the wonder that is Clay-en's season. Enjoy!
(Psst: If you click on the woman's name, it will take you to her Instagram account. I know! I'm so tired, but I did it!)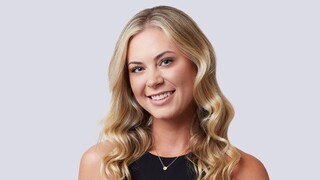 Cassidy
26
Executive Assistant
Los Angeles, California
Status: Rose
The only thing I remember about Cassidy is how she rolled up on a toy car. Think of those people who buy their children a miniature version of a Jeep, and put a beauty queen squatting on top of it in head-to-toe gold sequins. Then gasp in horror as the next contestant slams into said Jeep with an actual Jeep.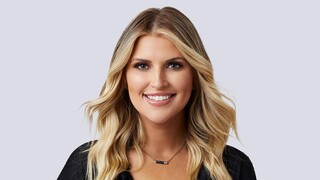 Oh yeah. That happened. Claire has zero qualms ramming her Jeep into Cassidy's baby one that probably cost the same amount as a payment on the big Jeep. She doesn't care, people. Claire is the token contestant who is not here to make friends. Instead, she wants to eat wings, and she wants to eat them NOW.
Claire invites Clay-en to join her in a rousing game of cornhole. After she wins, she invites Clay-en to sit down and dip her wings in ranch dressing. That's not a euphemism for anything naughty. There were actual chicken wings and a vat of ranch dressing sitting in the freshly sprayed driveway. Alas, Claire is the first contestant to experience the inevitably irritating, "Can I steal him away for a sec?"
Claire barks an emphatic "NO!" at a woman named Mara and commands Clay-en to sit down immediately. He leans into his natural tendency to be a gentleman, but anyone with eyeballs could see that her abrupt demeanor was a turn-off. When Mara whisks Clay-en away, Claire bellows her frustration. She hates Clay-en. She can't be with "America's Sweetheart" and is a little too fiery for his "aw shucks" disposition.
When I say she bellows her frustration, I mean it. The viewers witness Claire share her distaste with not less than half the cast. Many encourage her to tell Clay-en that she is not vibing with him, but she refuses, which makes me think that either she's drunk or I've mixed my meds and am loopy.
Finally, Serene tattles on Claire, and Clayton requests a private audience with his hater. She denies the claim sloppily and then resorts to a place of, "I'm too tired to do this." Clayton escorts her right out of the front door.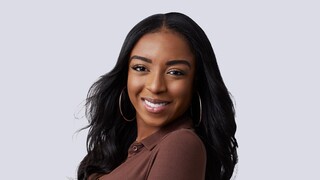 Daria
24
Law Student
Baldwin, New York
Status: No Rose
Sweet Daria here was confident her rose necklace would subliminally entice Clayton to give her a real rose at the end of the night. That did not happen.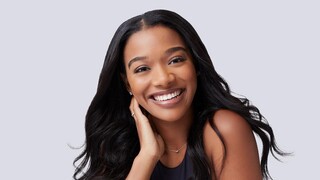 Eliza
25
Marketing Manager
Berlin, Germany
Status: Rose
How many of you see Eliza and think Angelica and Peggy? Shout out to my Hamilton lovers. Werk.
Okay, so Eliza makes flashcards for Clay-en to teach him German phrases. It's a pretty bold, pretty solid way to start a conversation, right? He's engaged. She proves that she's a smart cookie—all good things.
The phrase is translated, "Can we kiss?" Was that a bit lame? Sure. But it worked. Clayton was all for making out with this beauty.
My favorite part is AFTER the kiss when Eliza gives a talking head moment, ecstatic that the kiss was terrific. She said, and I quote, "It was a natural moment that didn't feel forced at all."
Girl. The flashed card asked for a kiss. That's the definition of forced PDA. NEIN!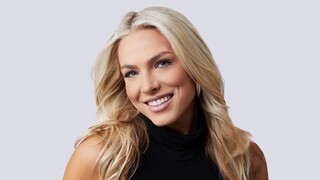 Elizabeth
32
Real Estate Advisor
Highlands Ranch, Colorado
Status: Rose
Elizabeth claims she has everything she wants and needs in her intro package. Of course, she is still looking for her person. When she finds Clayton on the glistening asphalt, she slaps his buttocks with a whip, as anyone would do who is searching for her one true love. Then she gives him a picture of her great-grandparents to "hold on to" as inspiration for their pending love story. Clayton sticks it in his pants pocket, which does not give me much confidence in his ability to keep the precious artifact safe.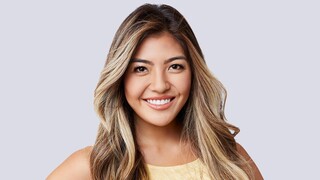 Ency
26
Sales Manager
Burbank, California
Status: Rose
Even though I'm pretty sure Clayton called her "Etsy" most of the night, Ency doesn't seem to mind. She introduces herself as half Persian and half Korean. Then she speaks to him in both languages. It takes a while for her to say she can't wait to form a friendship that develops into romantic love. It made me want to check Etsy for a needlepoint pillow that reads, "Aco Taco."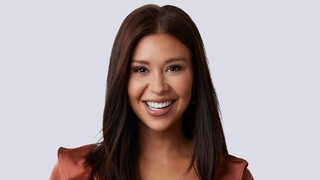 Gabby
30
ICU Nurse
Denver, Colorado
Status: Rose
Gabby explains to the camera that she wants to seduce Clay-en with her humor. During her icebreaker, she presents our bachelor with a pillow. When she reveals a picture of his face on the reverse side, I was skeptical. When she utters, "I just want to sit on your face," I deep dive into my own pillow, wishing for the sturdier confidence of my couch cushion downstairs. Here's hoping Gabby is legitimately funny and not gross.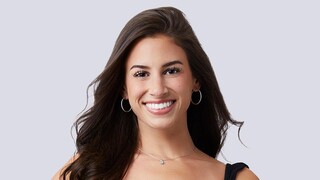 Genevieve
26
Bartender
Los Angeles, California
Status: Rose
Genevieve is extremely nervous about meeting Clay-en and is super annoyed when she is selected as the lucky lady to visit the bachelor after Claire pulls her stunt and is sent to the rejection SUV. They bond over how their parents are happily in love. Then Genevieve starts whispering things that are too precious for my clogged ears to hear. Since my arms are heavy, I don't even try to rewind live TV. Thanks, Covid!
Question: Does she have a Meghan Markle feel about her? Or am I seeing things again?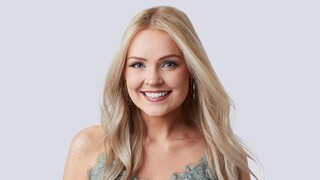 Hailey
26
Pediatric Nurse
Orlando, Florida
Status: No Rose
Hailey asked Clay-en to open a jar of pickles. Now she's eating them on her way back to Florida.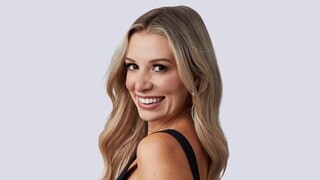 Hunter
28
Human Resources Specialist
Charlotte, North Carolina
Status: Rose
Hunter gets all meta and waltzes out of the limo with an actual snake around her shoulders like she's Britney Spears at the VMA awards. Will it be love at first hiss?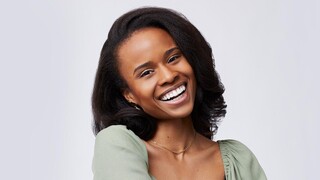 Ivana
31
Bar Mitzvah Dancer
Queens, New York
Status: No Rose
I'm sad about this lack of rose because I'd like to know what a bar mitzvah dancer does daily. Additionally, I'd like to take Ivana for a coffee and ask her the best bar mitzvah themes of 2021. Any guesses?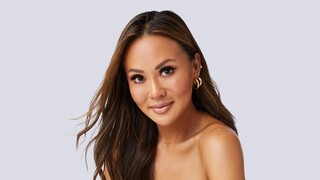 Jane
33
Social Media Director
Los Angeles, California
Status: No Rose
Oh, Jane. Don't be silly. Anyone who was born in the '80s can't participate on this show.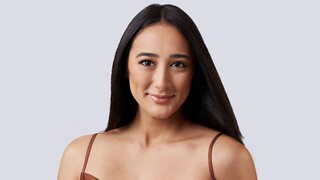 Jill
26
Architectural Historian
Scituate, Rhode Island
Status: Rose
Jill presents Clay-en an urn, which holds the ashes of her ex-boyfriends. He manages to smile through the pain of such an awkward icebreaker and gives her a rose. He did it to save the show. Otherwise, we'd need a bigger urn.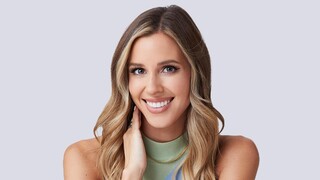 Kate
32
Real Estate Agent
Lake Hollywood, California
Status: Rose
Kate: "We can each hold one of my nips, and we can take a shot."
Lincee: "I've officially heard it all. Pass the NyQuil."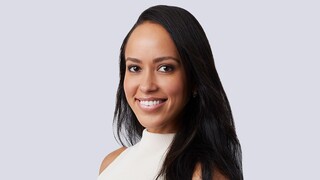 Kira
32
Physician
Philadelphia, Pennsylvania
Status: Rose
"Paging Dr. Slutty Nurse. Dr. Slutty Nurse to the rose ceremony."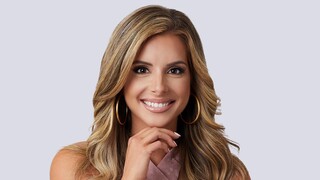 Lindsay D.
27
Neonatal Nurse
Jacksonville, Florida
Status: No Rose
I could have sworn her name was Hunter or Hailey or Cassidy.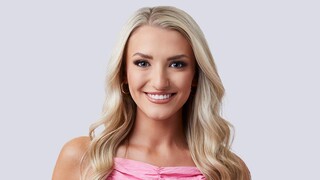 Lyndsey W.
28
Industrial Sales Representative
Houston, Texas
Status: Rose
Lyndsey: "I'm from the south, but you're so tall, you got me looking north."
Lincee: "Why do you spell your name so weird?"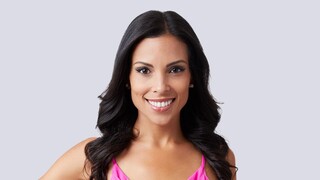 Mara
32
Entrepreneur
Collingswood, New Jersey
Status: Rose
Mara is the one who stole Clayton away from Hater Claire. You can remember her name because marinara is a little spicy and a little saucy. Or you can think of her as the old lady of the group.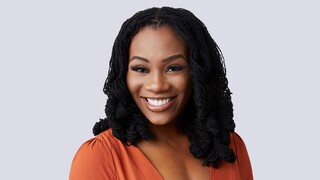 Marlena
30
Former Olympian
Virginia Beach, Virginia
Status: Rose
I have no idea how Marlena got a rose, but I am intrigued to learn which sport she competed in during the Olympics. I hope it's the javelin so that she can shoot her arrow through Clayton's heart!
In a Cupid way. Not in an "I killed my boyfriends and carry around their ashes" way.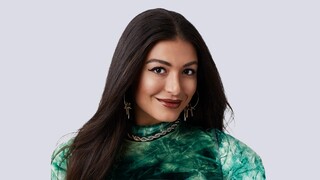 Melina
27
Personal Trainer
West Hollywood, California
Status: Rose
Melina was the girl in the hot pink dress with kangaroo shoes. We experienced the first-ever Jump & Straddle into a bachelor's arms from unlikely footwear. Thank goodness Clay-en is a tank and was well-prepared to catch Melina as she barred into his wall-like physique.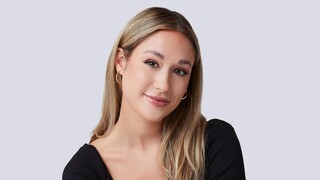 Rachel
25
Flight Instructor
Clermont, Florida
Status: Rose
Bless all the blessings to the sweet old lady who had to pose as a "wing-woman" for Rachel. Talk about an icebreaker falling flat. Clayton is confused by the sixty-year-old lady in respectable flats who introduces the lovely Rachel.
But that doesn't stop Clayton from chatting up the flight instructor and agreeing to jump out of an airplane with her one day. He flirts his way into a pretty big makeout session, but Rachel is denied the first impression rose for someone with a little more to give.
PS: Did Rachel have an excessive amount of Chapstick or gloss when they made out? Her lips looked so slippery!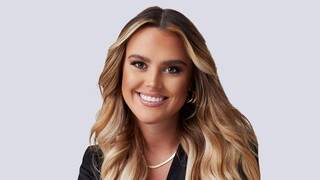 Rianna
26
Registered Nurse
Dallas, Texas
Status: No Rose
Rianna: "Save a horse, ride a cowgirl!"
Lincee: "Save a cowgirl, ride in a rejection SUV."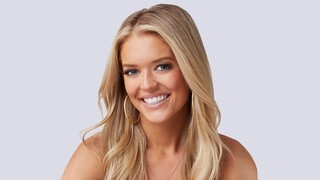 Salley
26
Previously Engaged
Charlottesville, Virginia
Status: Refused Rose
Salley is an interesting contestant. Notice I didn't use the past tense. You see, Salley took the time to apply for the show, go through the interviewing process, and was chosen to find true love with Clay-en. She then purchased an entire wardrobe, (presumably) quarantined for however many days, traveled to Los Angeles, and made it to Day 1 of the next phase of her life.
Salley has a secret, though. She was engaged, and now she's not. Today should have been her wedding day, and Salley is mourning what might have been.
I have LOTS of thoughts. First, why is Salley on the show when she was supposed to be married five seconds ago? Clayton has literally been the bachelor for maybe six weeks? And if she's this upset, why is she even considering staying?
I'm happy to report that Salley finally figures that her heart may not be ready for love just yet, so she is escorted directly to Clayton's hotel room so she can say her goodbyes. When he opens the door, he's thrilled to see a blonde bombshell on the other side and thanks his lucky stars that girls are already breaking the rules for love.
But Salley isn't here for love. She's here for closure. Of course, they haven't met before, but that's neither here nor there. Clayton feels sorry for Salley's plight but also feels it necessary to jack with her emotions by offering her a rose to stay. You see, in the twelve minutes she's been in his life, he has never felt a connection like he does right now.
Salley is conflicted. She leaves the room to phone a friend. Should she stay? He's so tall! And his dimples are so deep! Isn't that all she's ever wanted in a relationship? He's offering her FOREVER in the form of a beautiful crimson-colored bud. Shouldn't she stay and see what transpires?
Uh, NO SALLEY. GO HOME.
Salley listens to reason. She turns down Clay-en's offer to make every other woman in the mansion jealous of her and decides to continue her journey back to Virginia. However, I believe this is not the last we see of our dear friend Salley. Something tells me she will come back when we least expect it.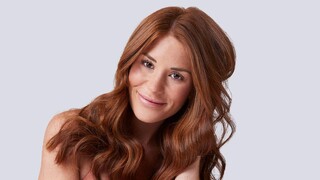 Samantha
26
Occupational Therapist
San Diego, California
Status: No Rose
Samantha has a bubbly personality. So she shows up in a bathtub full of bubbles. Get it? Thank you, Lord in heaven, for the Black Modesty Box covering her scantily clad black bikini. Is it just me? Or did we never see Samantha again?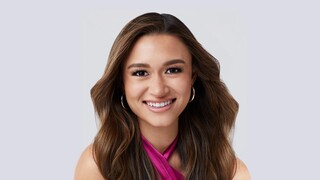 Sarah
23
Wealth Management Advisor
New York City, New York
Status: Rose
In 1999, Sarah's parents partied like it was 1999. Then she was born nine months later. Marinate in that sentence for a minute.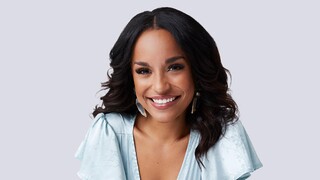 Serene
26
Elementary School Teacher
Oklahoma City, Oklahoma
Status: Rose
Although I don't remember her from last night other than tattling on Claire, Serene is a tiny pocket person who pops up in all of the "scenes from this season" footage. Keep her on your bracket, people!
Did you know we are doing another bracket with Last Night's Game? Click HERE to join!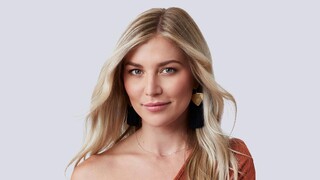 Shanae
29
Recruiter
Sycamore, Ohio
Status: Rose
Just a small-town girl. Livin' in a bachelor world. She took the midnight train going anywhere.
Ladies and gentlemen, meet this season's villain!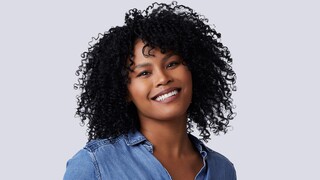 Sierra
26
Recruiting Coordinator
Dallas, Texas
Status: Rose
I think Sierra had one of the best icebreakers! She rushes up to Clayton and claims to be his wife from the future. Adorable.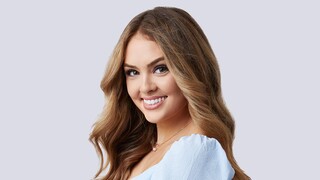 Susie
28
Wedding Videographer
Virginia Beach, Virginia
Status: Rose
Susie is one of our pageant girls. She gives Clay-en a "firm handshake" with a buzzer in her palm. "Did you feel the spark between us?" Classic.
Clay-en is smitt-en with Susie. She is the yin to his yang. He needs help stepping out of his comfort zone. She needs someone calm to reel her in at times. Susie thinks this is a match made in heaven.
I like her. She feels normal. Of course, I've been wrong before. Case in point…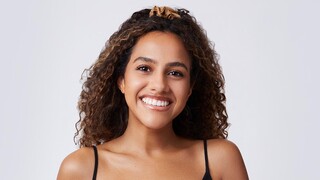 Teddi
24
Surgical Unit Nurse
Highland, California
Status: First Impression Rose
Never would I have pegged Teddi as a front-runner, especially since her entire "schtick" is going to be the fact that she's a virgin who doesn't want to be a virgin anymore. I'm assuming that's why she chose to wear a sheer black dress to the cocktail party.
Teddi claims that she has been attracted to Clay-en since the beginning. But, now that's she's spoken to him, the feelings have grown. And guess what? CLAY-EN FEELS THE SAME, y'all!
Never mind that he felt these feels with Salley less than a day ago. These are the reel feels. He just knows it. So much so that he gives Teddi the first impression rose.
Does she feel a bit on the adolescent side? Yes.
Do I think he's going to end up with her? No.
Will this end poorly because Clayton is himself a teddy bear who will struggle with disappointing people?
Absolutely.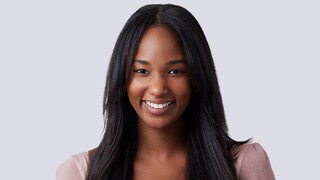 Tessa
26
Human Resources Specialist
Stamford, Connecticut
Status: Rose
Tessa tells Clay-en that she is his asset. Because that's her name spelled backward.
Interesting. I'm your Eecnil.
Do with that what you will, people. I'm just following Tessa's lead.
Photo By: abc.com